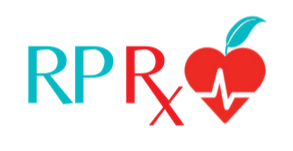 In North Carolina, food insecurity affects 1 in 7 people. People living with food insecurity also experience higher rates of diet-related chronic illness. To address the double burden of hunger and poor health, healthcare providers are looking for ways to connect their patients with accessible and healthy food.
In response we created RP Rx, a produce prescription program that works for providers, patients, and retailers. RP Rx is a cost-effective, efficient way for providers to offer fruits and vegetables to their patients.
Want to know about our ongoing work in Produce Prescriptions?
Sign up to receive email updates.
---
Our Approach
Easy for providers

We developed a technology platform for health providers to enroll patients in RP Rx in minutes. Providers fill in some basic patient information on our enrollment portal, and the patient is set to receive $40 for fruits and vegetables each month.

Easy for patients

We recognize that people need flexibility when choosing where to buy their groceries, when to shop, and what to purchase. That's why we've partnered with Food Lion. With convenient hours and 500 stores across North Carolina, Food Lion locations are accessible in both rural and urban areas.

What makes us different

RP Rx has made "food as medicine" a reality on a new scale with its streamlined enrollment process for providers and convenient access to stores for patients. RP Rx works with payers, providers, and patients to meet the challenge of addressing food insecurity as a social driver of health.
---
How It Works
Health providers enroll patients in the RP Rx produce prescription program

Patients load and spend $40 per month on WIC-approved fruits and vegetables at Food Lion stores
---
Impact
Produce prescription programs can improve health outcomes and reduce healthcare costs. RP Rx pairs program data with health records to measure the impact on the health and wellbeing of participants.
---
Learn more about our different produce prescription programs!